Team 91 NJ South '21 James Fay Commits to Chestnut Hill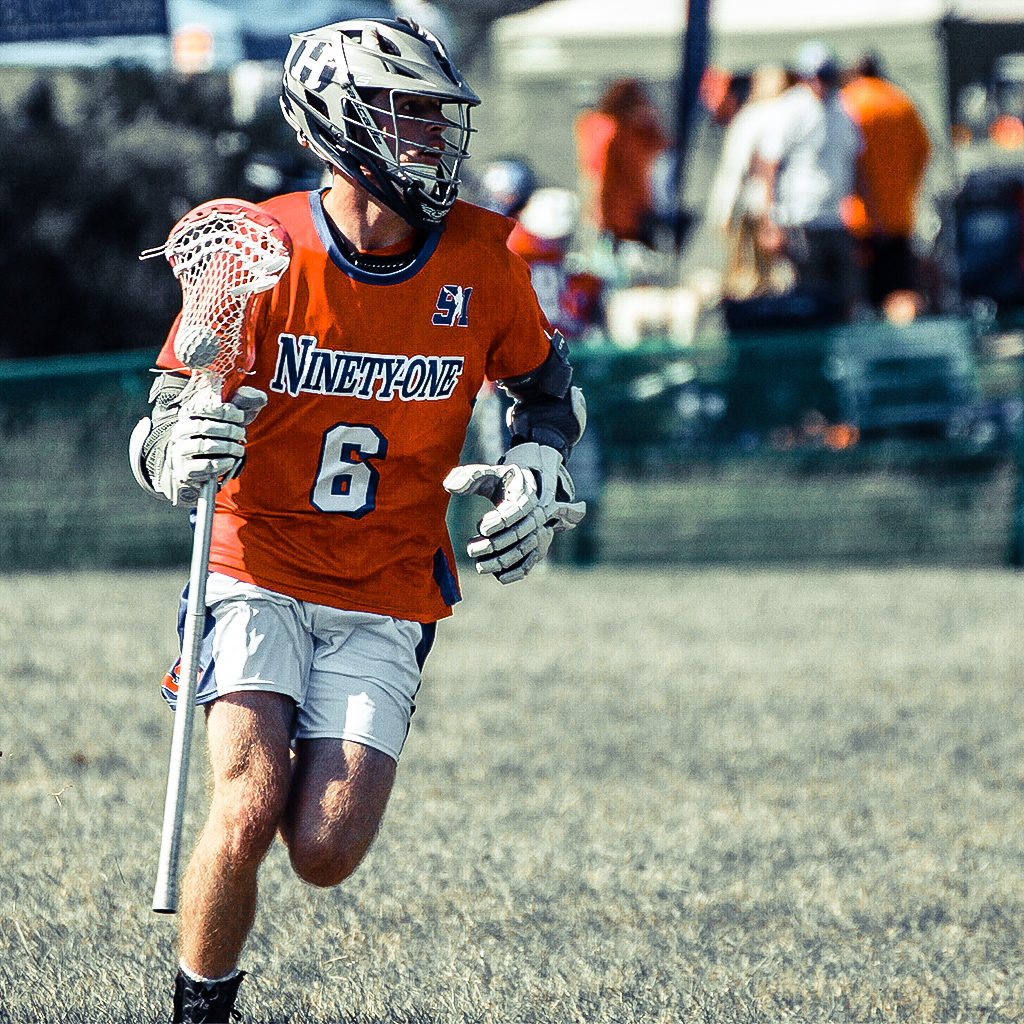 James Fay had it set in his mind that he wanted to get away.
The Team 91 New Jersey South 2021 attackman by way of Howell had his sights set on somewhere warm when he started his recruitment, so much so that he was pretty adamant about not looking anywhere locally.
"I had some coaches tell me to look at Chestnut Hill and I just said, 'no, I don't want to look and be close to home,'" Fay said. "My parents kept telling me to look at it and give it a chance, and when I visited, I was really surprised at how much I liked it. It was weird to me how much I liked it, especially since I originally wanted to get away, but it made me realize that maybe I did want to stay closer to home."
Funny how one visit can change everything, and Fay quickly shifted his sights to a school less than 90 minutes away from home. It also didn't hurt that Fay had a conversation with a friend who had played at Howell, who told him that he should open his eyes to the prospect of playing at the Division II level.
"I started out looking at Division I schools and a couple of Division III schools and not really looking at Division II," Fay said. "I had a conversation with an alum and he said, "why go play D-I and ride the bench early when you can go D-II when you can play for four years and break records?' I definitely though that it'd be cool to have that balance that D-II offers. They have practices, games, schoolwork, lifts, but they also have more free time to do whatever they want."
That, coupled with a strong criminal justice program, tipped the scales in Chestnut Hill's favor in its recruitment of Fay, and the talented scorer returned the favor by committing to the Griffins. He's the second 91 New Jersey South '21 to commit after goalie Joey Schwarz (Hillsborough/NJIT) and the first player in program history to choose Chestnut Hill.
"I'm looking into studying criminal justice or business, but mostly criminal justice," Fay said. "My dad, James, is a retired police officer and he used to work in the sheriff's office with a K9, so he brought the dog home all the time and growing up with both him and a police dog was cool. It's a big part of why I'm interested in it."
The Griffins are getting a skilled attackman who thrives off the ball, and Team 91 New Jersey South director and coach Nick Caruso thinks that his pupil can make a big impact at the next level.
"James is a skilled offensive player who can play behind the goal as well as in front," Caruso said. "He has the stick stills to play against tough defenders but also has qualities to score in front of the goal against midfielders. Whether he has his hands free or in tight quarters, James will find a way to score. He's been a very important part of our team for a while now and we're thrilled to see him find the perfect fit both on and off the field at Chestnut Hill."
Fay has also had the opportunity to play for coach Anthony Bonjavanni – whom he credits a lot for his development – at both Howell and Team 91 – and the time with 91 has gone a long way in refining his game.
"Coach Bonj has pushed me a lot, critiquing my game and helping me improve a lot," Fay said. "It's also been great playing for 91 because of all the experience and coaching that you get. We get a ton of exposure from tournaments that we've gone to and they've brought in guys like (former Duke All-American and current pro) Deemer Class for clinics, so I've learned so much and I think that's improved my game a lot."
That improved product is now Chestnut Hill's gain.