Team 91 NJ South '21 Joey Schwarz Commits to NJIT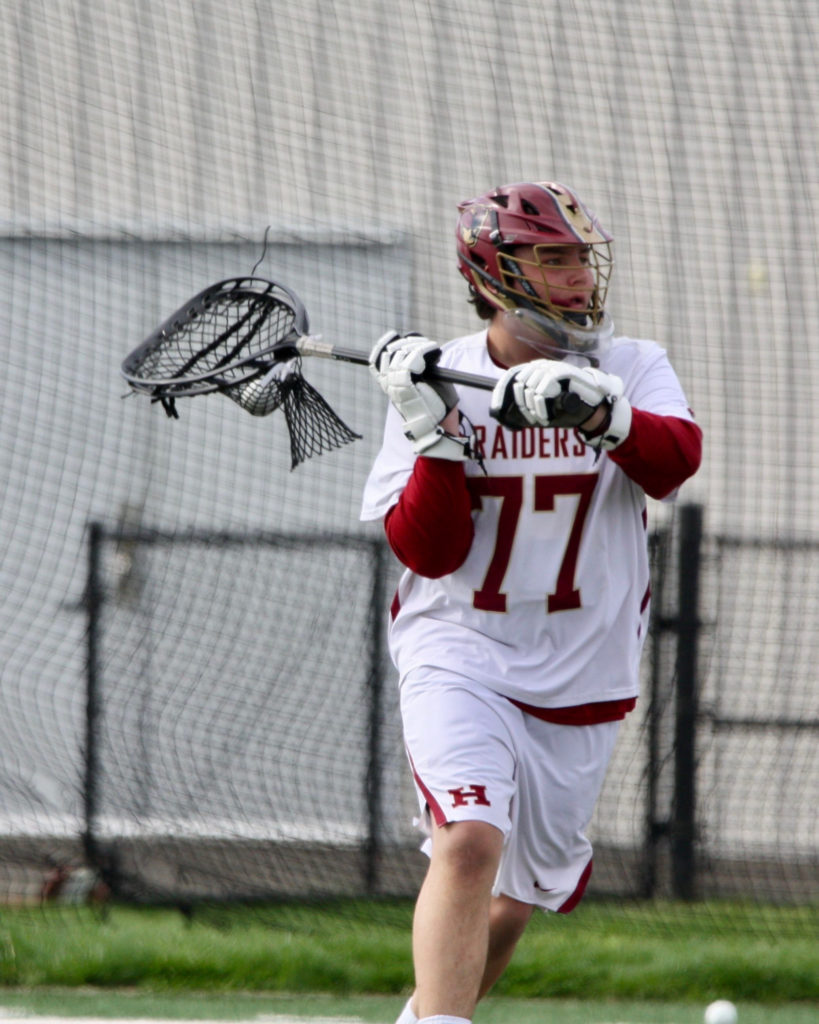 Joey Schwarz has always had the requisite confidence for a goalie, but it wasn't until this summer that the Team 91 New Jersey South 2021 and Hillsborough goalie really affirmed his thoughts that he had a future at the Division I level.
"We played in a bunch of good tournaments and I was able to stop a lot of the shots and keep our team in the game with saves that others might not make," Schwarz said.
Of course, there's thinking that something's going to happen and there was the text message that he got on Sept. 1, the first day that Division I schools could reach out to the 2021 class. When that first text came in, Schwarz knew that his dream was well on its way to being realized. It didn't hurt that the school in question, NJIT, was only about 40 minutes away from home.
"They reached out on Sept. 1 and set up a call, and later that week, I went on a visit and was really blown away by the facilities and campus," Schwarz said. "It felt like it was where I was meant to be."
Despite that, Schwarz didn't want to be too hasty in securing his collegiate future. Rather, he opted to play the fall and see if any opportunity that came up could top the feeling that he had with the Highlanders.
It didn't, and Schwarz opted to commit to NJIT, becoming the first player in program history to choose the Highlanders and the first '21 to commit.
"I liked that it's close to home because I wanted to stay close, and it's a really good education," Schwarz said. "To have really good academics while being able to play at the Division I level was really nice. I wanted to wait until after fall ball to see if anything else came up, but even when other schools reached out, I still felt like NJIT was the best fit. The main thing was that I had a really good bond with the coaches. It's a young program and I want to help get it to the next level."
It sounds like NJIT is getting the backbone of its future defense, too.
"Joey is a tremendous goalie with great positioning in the goal, excellent hand-eye quickness and leadership," Team 91 NJ South director Nick Caruso said. "He is also a tremendous start to fast-break, run-and-gun offense. More importantly, he's an outstanding person and someone that I'm very confident will do well at the next level. (NJIT head coach) Coach (Travis) Johnson has an excellent goalie coming in and I can't wait to see what Joey does as a Highlander."
To hear Schwarz say it, it was Caruso who recognized his potential early on and made sure to push the talented goalkeeper to reach his goals.
"I was just OK when I first joined the program," Schwarz said. "I hadn't been playing for long, but I stuck with the program for seven years, and Coach Caruso has always stuck by my side and helped me get to the next level. He's always been pushing me more. I felt like he saw something in me and the potential I had."
Seems to have worked out.