Team 91 NJ South Shoe Team Store – 2023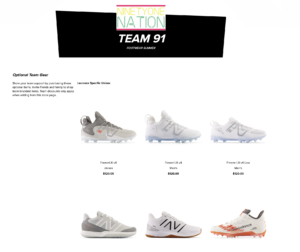 Team 91 New Jersey & New Balance have once again teamed up to assure that you will be fully decked out in 91 gear for the upcoming season. 
Take advantage of the great styles and sizes the store has to offer by continuing below. 
The store runs through July of 2023th. Hit the link below and use the password "SUMMER" to access the store.
LINK: https://www.newbalanceteam.com/team/member/order?orderId=64657
ACCESS CODE:  SUMMER