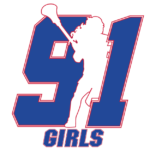 Team 91 NJ Girls Directors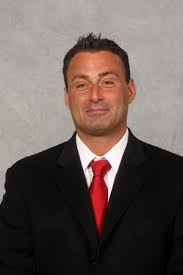 Rob Grella
Rob Grella's dedication to the lacrosse community has made him one of the most well known girl's lacrosse coaches in the Tri-State area. Starting at Summit High School, Grella was a coach for both the boys and girls Varsity programs from 2004-2010.
In that time, Grella was named Union County Coach of the Year twice and led the girl's team to three straight Union County Championships while also earning appearances in three New Jersey State Sectional Finals.
In 2011, Rob Grella was appointed Head Coach for the Adelphi University Women's Lacrosse Team. During his time at Adelphi, Grella led the team to an impressive 56 wins and only 6 losses, three NCAA tournament appearances, two NE-10 Conference Championships and a NCAA DII National Championship title. Over three years, Grella coached 20 All-Conference players, 11 IWCLA All Americans, two NE-10 Conference Player of the Year, and NCAA Defensive Player of the Year. Grella's most prestigious award while coaching at the college level was when he was awarded NCAA National Coach of the Year.
A 1997 and 2004 graduate of Adelphi University, Grella was a two-time First-Team All-American for the Panthers, helping the team to back-to-back appearances in the NCAA Division II National Final. He was also named the NCAA Division II Attackman and Player of the Year in 1996 and played in the Division I USILA North/South All-Star game in 1997. Grella also left his mark on the Adelphi record books, where he currently sits second on the Division II list in single season goals with 59 and third on the career goals list with 140. He was also honored with induction into the Adelphi Athletics Hall of Fame in 2010.
Grella currently is the Head Boy's Varsity Coach at Middletown High School South.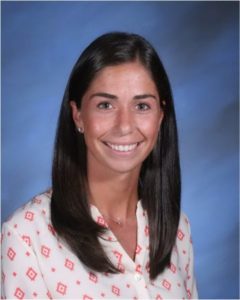 Devan Crimi
Devan Crimi was a four year starter for Adelphi University's Women's Lacrosse Team. During her time at Adelphi, she won 2 NCAA National Championships and 3 Northeast 10 Conference Championships. Crimi was a 2x IWLCA First Team All-American, 3x Northeast 10 First Team All Conference member and earned a spot on the NCAA National Championship Tournament Team in 2014.
Crimi shined on a national level. In 2014, Crimi earned a spot on the Tewaaraton Award Watch List, which names the top 50 players in all of Division I, II and III. She was the statistical leader for assists and goals in Division II during the 2013 & 2014 season. Lacrosse Magazine also recognized Crimi in 2012 and 2013 as a Preseason Player of the Year Nominee.
During Devan's senior season, she was chosen as the Northeast 10 Conference Lacrosse Player of the Year, ECAC Division II Player of the Year, ECAC Offensive Player of the Year, Senior All-Star Team selection and Adelphi University's Female Athlete of the Year. A Northeast 10 Conference Woman of the Year and NCAA DII Woman of the Year finalist, Crimi was a force to be reckoned with in 2014.  Devan not only left a footprint nation and conference wide, but also in the Adelphi University record books. Crimi broke Adelphi's record for goals in a single season (83) as well as tied the record for points in a career (380).
A team MVP and 2 year Team Captain, Devan started her legacy early when Adelphi University honored her as the Sophomore Female Athlete of the Year.
Devan shined both on the field and in the classroom.  Devan was a CoSIDA Captial One Academic All American and a 2x CoSIDA Capital One Academic All District member. She was a four-year member of the Northeast 10 Conference Commissioner Honor Roll and a four-year member of the Northeast 10 Academic All Conference.  Crimi tops off her student-athlete accolades by being named ECAC Scholar Athlete of the Year in 2014 as well as receiving the Northeast 10 Conference Scholar-Athlete Sport Excellence Award.
Devan has spread her knowledge of the game to younger athletes across the Tri-State area over the past decade. She has coached numerous recreational programs such Garden City Youth Lax, Shore Regional Lacrosse, Middletown Griffins and Little Silver Lacrosse. Devan's travel team experience ranges from coaching for the Long Island Yellow Jackets, as well as serving as the Director for United Lacrosse.
Devan currently is the Head Varsity Coach for the Middletown Girl's lacrosse team. In 2016, Crimi brought the team to their first ever state playoff appearance and holds the program record for most wins in a season.