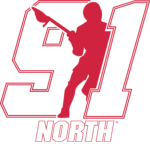 North 2021/2022 Select Team Membership
2025
Summer Outdoor Practices
4 Summer Tournaments
Sublimated Reversible Jersey
Sublimated Shorts
New Balance Player Gear Package
2 Coaches
Run with the Best Showcase ($250 dollar value)
Summer Outdoor Practices
2026
Summer Outdoor Practices
4 Summer Tournaments
Sublimated Reversible Jersey
Sublimated Shorts
New Balance Player Gear Package
2 Coaches
Summer Outdoor Practices
Tentative Schedule:
Fall 2021 (Not included in Team Membership) – The fall schedule will consist of player development sessions, team practices (depends on number of fall sport athletes per team) and participating in 1 or 2 fall tournaments in late October or November.
Winter 2021/2022 (Not included in Team Membership) – Our winter focus will be on utilizing box lacrosse as our development tool.  Box lacrosse is widely regarded as an emerging development tool for field players in their off season.  The coaches will teach the elements of box lacrosse that assimilate well to the field game.  Based on the availability of players we may attend a box tournament or two.
Spring 2022 – The spring season is for you to play with your local town program.
Summer 2022 – This is the core of the team 91 program.  You will participate in a mini camp, 10-12 additional practices and play in 4 tournaments (depending on team).  Summer tournaments will be selected to provide an environment to be challenged but also experience some success.  At the high school level tournaments will be selected with exposure to college coaches as the driving element.